The Illuminarium is an art installation by Chloe Rodham and Tim Lozinski. It is an immersive exhibition of luminous sculptures and moving image exploring the life-cycle of moths.
During the production of the piece, we have documented the processes used. Follow the journey from concept to exhibition in the Sketchbook section of the website.
We will be holding several events where you can attend a talk or a workshop with us:
12 November 6pm: Meet The Artists Talk at Queen's Hall Hexham.
This event has now passed.
12 December: Closing Night Meet The Artists Talk at the Toffee Factory Newcastle.
4-5pm
Entry is free with a ticket. You can book one via Eventbrite here:
Chloe Rodham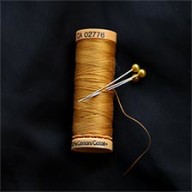 Tim Lozinski